Welcome to Class 1
Foundation Stage and Year 1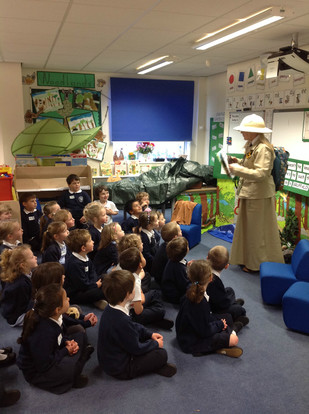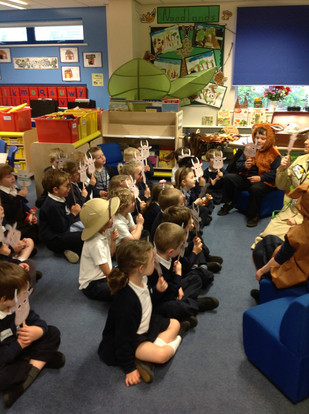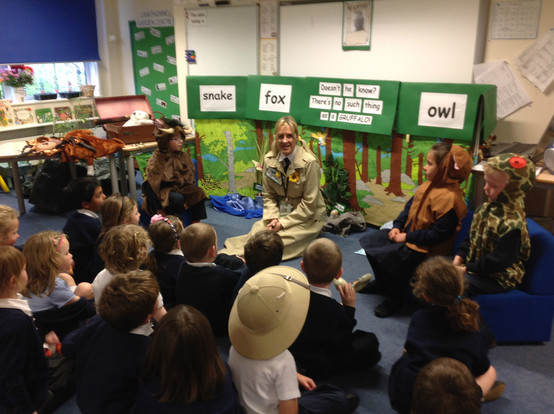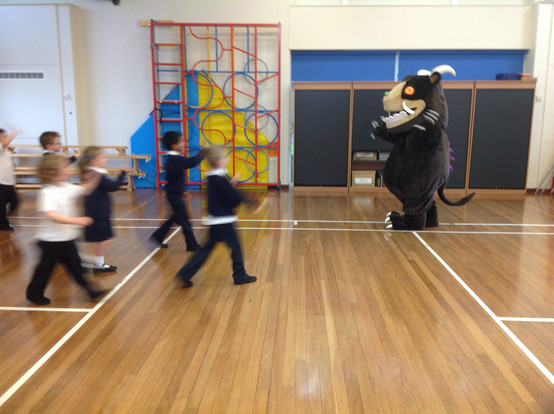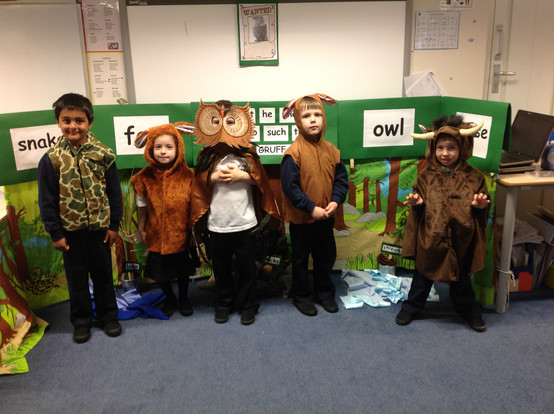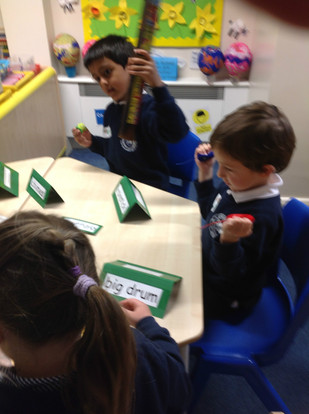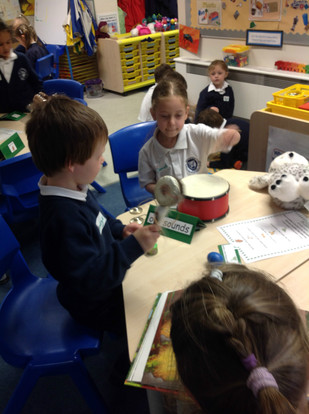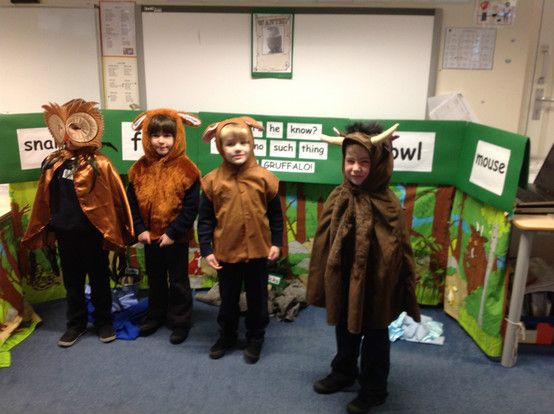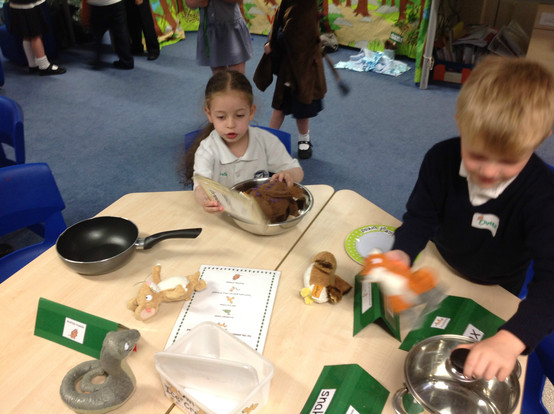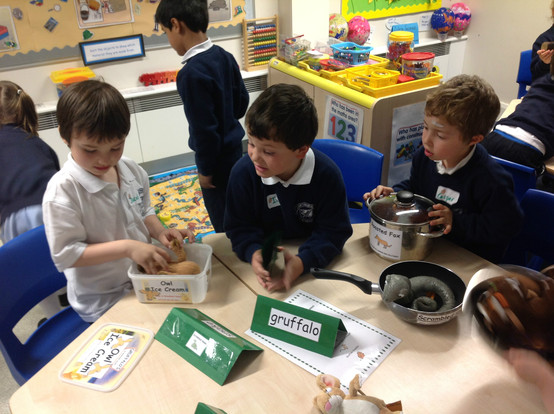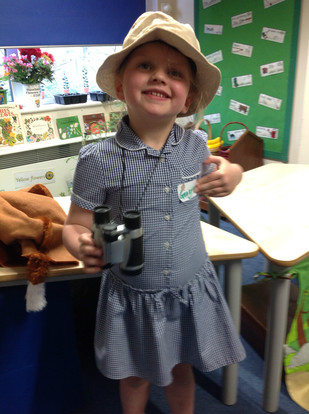 Photographs of our recent Gruffalo workshop, led by visitor Candice Bratley.
The children were so excited to meet the real Gruffalo!
Class Teachers:
Mrs G. Bottomley
Mrs J. Hutchinson (Mondays)
There are 30 children in Class 1.
Mrs Campling is a teaching assistant who helps in Class 1 every day.
Mrs Howe helps us at other times and also teaches us French.

Our theme for this half term is:
'Our Local Area - Cawthorne'
and 'Forces'.
We will be making maps of our local area, painting and drawing buildings and features of our local area and making junk models of buildings. Year 1s will also be making graphs and tables of a traffic survey. We will be writing about jobs that people do in the local area and making tourism leaflets to encourage visitors to come to Cawthorne.
For our work on forces we will be learning about things that we can move by pushing or pulling them, how we can speed things up or slow them down and how different surfaces or gradients can affect how far something travels. Year 1s will do a scientific investigation to find out about some of these things.
Click here to see what we will be working on in Class 1 in
Literacy and Mathematics this term.
Important things for children in Class 1 to remember:
Monday -
Dinner money due.
Reading book changing day.
Year 1 homework due.
Wednesday -
PE kits needed (Outdoor and Indoor please including trainers).
Thursday -
PE kits needed (Outdoor and Indoor please including trainers).
Reading book changing day.
Library books changing day.

Also remember:
Bring your reading book and word snail every day as we check these on different days each week.

Please apply suncream before school when the weather is likely to be sunny - we are unable to apply this for children at school.

Bring wellies and raincoats when it is raining and bring a sunhat if the weather is likely to be sunny - Class 1 children use the outdoor area throughout the school day.

Bring your water bottle filled with water every day.

Please ensure all clothes, pumps and shoes are clearly labelled with children's full names. Names quickly wear off some items!

Check when your day is for Show and Tell and what our weekly theme is.

Please tie back long hair every day for school.