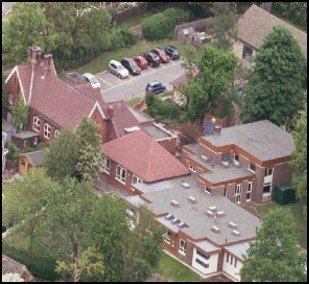 At Cawthorne Primary School history is held with high regard. Cawthorne village is an old parish, dating back to at least the late 11th century, with some buildings from the 15th century still in use today. The local area is a celebrated and inspiring feature of the school. The school's own rich history dates back as early as 1455.
Our history curriculum makes full use of the immediate and wider local area so that children develop a deep understanding of the rich history of the area in which they live.
The history curriculum is carefully planned and structured to ensure that the learning of skills and knowledge is progressive and fully covers all elements of the national curriculum. We aim to inspire our children's curiosity about the past so that they maintain a lifelong interest in, and love for the subject as young Cawthorne historians.
Our MISSING 1864 -1904 Cawthorne Primary School log book
This was digitised for school by Barnsley Archives in November 2023 when an anonymous 'intermediary' handed the book over to the archives. It appears that at some point in time it has been removed from the school and ended up in private hands. We and Barnsley Archives believe, ownership of the book rests with the school and local authority (we are waiting to hear from BMBC's Legal department). Log books should always remain at the school until transferred to the local authority archive service for permanent preservation.
Unfortunately, our log book was not permanently returned at this time. We are now in the process of trying to reclaim Cawthorne Primary's original log book and getting it returned to our school, in partnership with Barnsley Archives, so that it is safely kept and is available for future generations to access this important part of our history: for the school, for the community and for other wider historical interests. We will do our best to get this returned permanently and added to the series of school log books that we already have.