Our Cawthorne Christian Values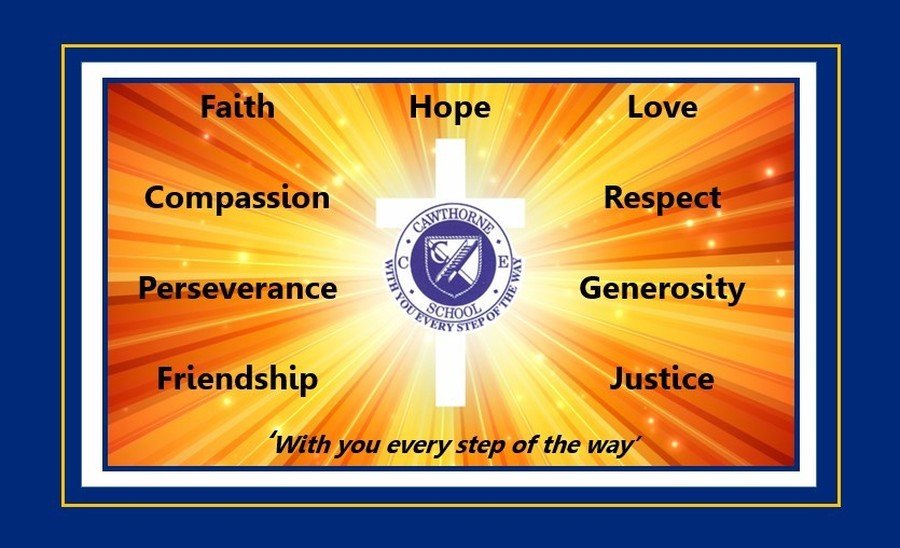 The children worked with staff, governors, parents and the local clergy to decide upon the Christian Values that are meaningful for our school community. Our Christian Values have been selected to ensure that we develop well rounded individuals who have a strong moral compass and are prepared for the life in modern Britain. We aim to nurture our children on their journey through life so they can grow into safe, caring, democratic, responsible and understanding adults who make a positive contribution to British society and beyond. We encourage our children to be unique, open-minded and independent individuals, respectful of themselves and of others in our school, our local community and the wider world.
Our Christian Values are promoted, explored and celebrated throughout curriculum subjects, collective worships and the wide variety of opportunities provided for our children. Most importantly, our entire school community live them out in everything that we do.
We also have a story taken from the bible that illustrates our Christian Values in action - The Good Samaritan (Luke 10 v25-37). We aim to 'love our neighbour as we love ourselves' through the varied opportunities that we provide our school community which foster and nurture personal growth.
Our school motto of: 'With you every step of the way' is a gentle reminder that Good Samaritans are all around and we challenge the children to question "Who is with you every step of the way?".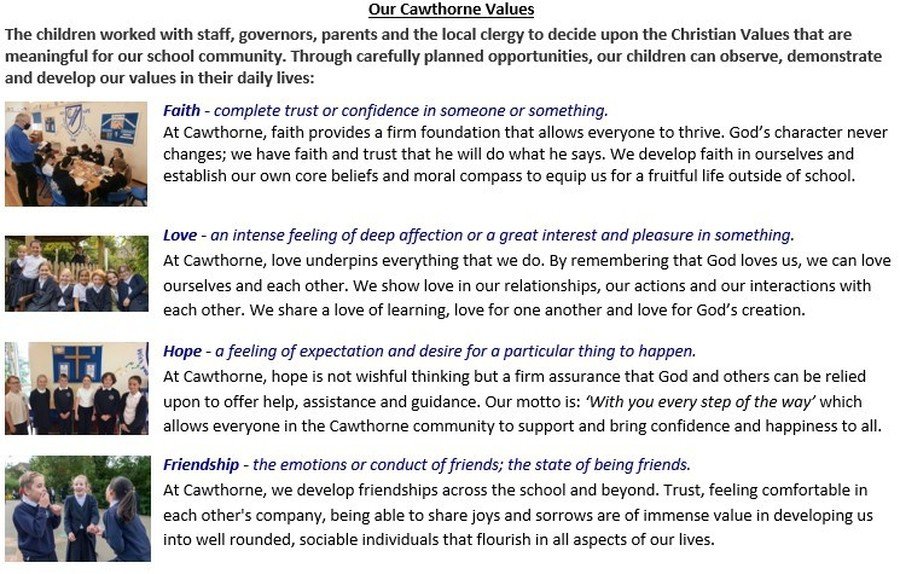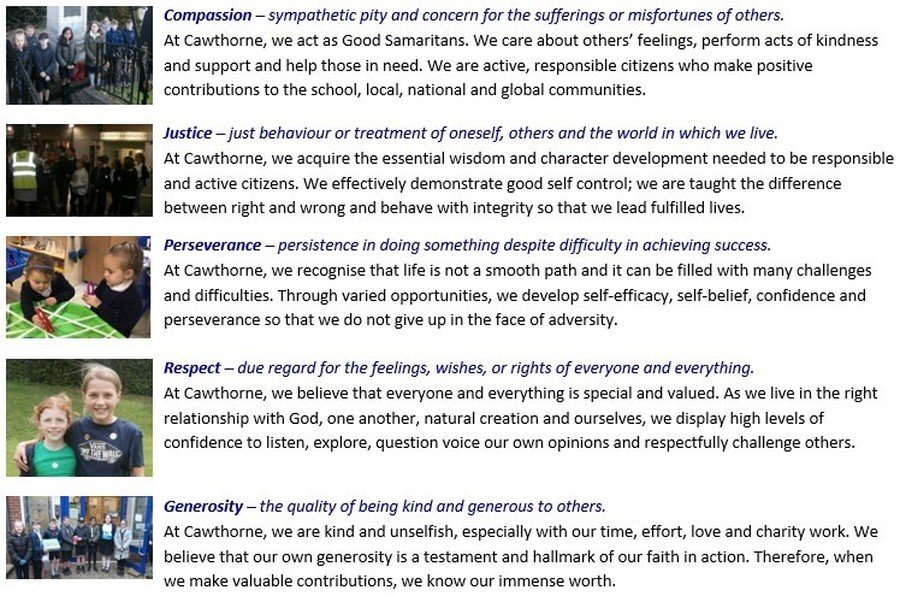 As a school, we focus on different Christian values in our collective worships in order to promote spiritual and moral development. Home School Values are activities designed to extend learning opportunities beyond school. They provide opportunities for our children and families to have fun together whilst exploring topics that will stimulate discussion and reflection. We hope that you have fun with these!