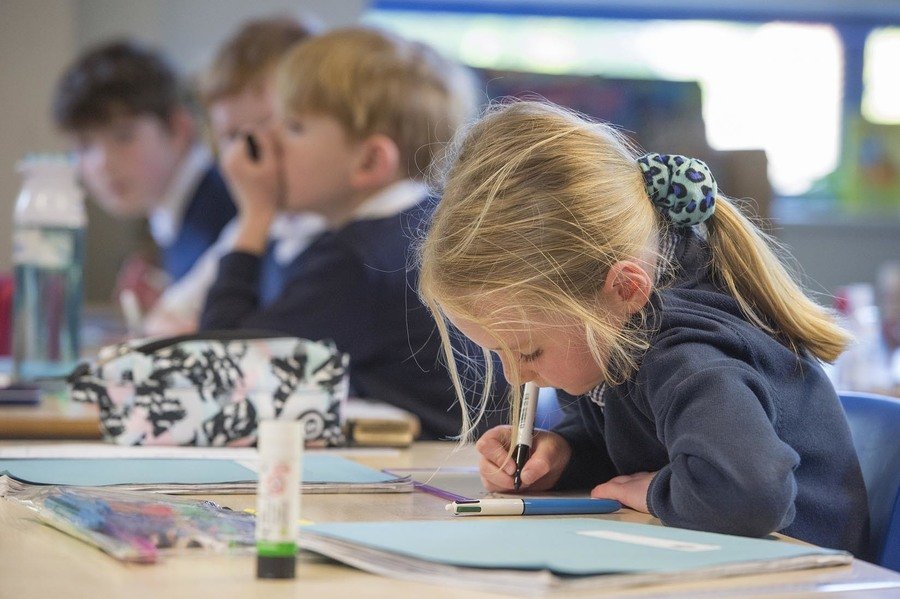 If your child is to get the greatest benefit from their education in our school, it is important that they have good attendance and arrive punctually. Your child's attendance at school is incredibly important to ensure that they continue to develop on their learning journey at Cawthorne and are fully prepared for the next stage of their education and employment.
We will do all that we can to encourage good attendance and punctuality. However, we fully understand that there will be genuine reasons for your child being late or absent from school:
Punctuality
We expect that all children are ready to enter into school at 8:50am. If you have a genuine reason for missing the start of school and your child will arrive after 9am, please contact the School Office to notify us of this and the reason why. Any arrival after 9am will have to go to the School Office to enter into school.
Illness
All illness related absences must be reported to the school Office on the day of the absence.
School Office: 01226 790447
enquiries@cawthorneprimary.co.uk
Please state your child's name. class and specific reason for absence. Please note that school operates a 48 hour timeframe from the last bout for any cases of sickness and/or diarrhoea. This is inline with Barnsley Local Authority policy.
If your child is absent for consecutive days, you will still need to notify the school office for each day of absence.
Medical Appointments
We encourage medical appointments to be undertaken out of school hours. However, we fully understand that this may not be possible. Therefore, if your child has a medical appointment, this must be reported in good time to the School Office.
We also ask that proof of the appointment is shared with the Office prior to the appointment.
In addition, we are also aware that there will be avoidable reasons for your child's absence from school:
Term Time Holidays
Term time holidays are discouraged and will result in lost learning for your child.
All term time holidays are unauthorised and a leave of absence request form must be completed and returned to the School Office before you go on holiday.
This form can be downloaded here.
If you go ahead with the holiday when unauthorised, you may receive a Fixed Penalty Notice issued through the Local Authority. Per child, this will be £60 if paid within 21 days; payment after this time but within 28 days is £120.
Persistent Absence
Where children and families are not conforming to our high expectations for attendance and punctuality, we will put into place effective strategies to bring about improvement. School staff monitor attendance and punctuality daily. When a child's attendance begins to present concern, without good medical reason/evidence, parents will be informed.
The school will adhere to the amended Governments education regulations of 2006 as detailed below:
The school and Governing Board do not wish to take legal action against parents/carers for unauthorised absences or incidents of persistent lateness. However, we may consider legal action as we aim to ensure that every child is in school every day so that they can meet their full potential.
Recurring unauthorised absence may lead to a referral to the Educational Welfare Officer (EWO) and this can lead to legal interventions and a formal assessment. The unauthorised absence may also result in a Penalty Notice being issued through the local authority. This penalty will be £60 (per child, per full school week) if paid within 21 days; payment after this time, but within 28 days, is £120.